Kush Bomb Regular Seeds – 10
$26.23
In stock


Description
Kush Bomb Regular Cannabis Seeds by Bomb Seeds
To create Kush Bomb we crossed a hand selected Southern Cali Kush with our monster yielding Big Bomb resulting in a high production, knock-out strain we're confident will blow you away. Kush strains are renowned for their flavour and potency, and both are in plentiful supply here!
The flavour has a distinctive citrus kick with a classic diesel fuel background. The high comes on thick and fast and offers the best traits of its Sativa and Indica lineage, starting off with an awe inspiring head buzz quickly followed by a strong and deep body stone.
Suited to both indoor and outdoor setups Kush Bomb is a big yielder. The large and long branches make this an ideal strain for SCROG setups and with a high bud to leaf ratio growers can expect to yield between 600-700g/m2 indoors. Outdoors it can easily reach 2.5 metres with significantly increased yields and will be ready by late September, early October. The inclusion of Big Bomb genetics has helped increase overall production levels, making this a viable commercial strain.
Kush Bomb has very high THC production and when grown in optimal conditions can reach 20-25%. Buds visibly glisten with crystals, making this an excellent choice for resin lovers. The strength and potency also offer first rate medicinal qualities. Kush Bomb epitomises Bomb Seeds characteristics: Power, strength and yield!
Buy Bomb Seeds Kush Bomb Regular Marijuana Seeds online today. Here at Coffee Shop Seeds we offer the best, cheapest cannabis seeds online from the worlds best cannabis seed banks.
Brand
Bomb Seeds
Bomb Seeds are organically cultivated in the Netherlands. All batches are frequently tested for optimum superiority and uniformity. All Bomb Seeds are then hand selected to ensure maturity and viability. Bomb Seeds genetics are fully stabilised and bred for comprehensive genetic consistency, guaranteeing all strains and traits breed true in every plant. If strength, power, quality and yield are combination's you are looking for, then Bomb Seeds cannabis seeds are for you. Their genetics are growing in popularity in Europe at a rapid rate and they are fast becoming one of the most reputable breeders in the Netherlands. With a huge range you will find something for everyone at Bomb Seeds including -  
indicas
,
 sativas
, medical varieties, autoflowering varieties, and more. Their selection process combines the best traits from world famous strains and the characteristics of their home grown strains. This makes for a truly explosive final product – hence the name Bomb Seeds. During vigorous batch testing under strict, optimum conditions, their cannabis seeds must achieve a 95% germination rate before they are selected to go on general sale. On top of this Bomb seeds are stored in commercial refrigerators maintained at a constant temperature of 6 degrees centigrade. Controlling temperature and humidity ensures customers get their cannabis seeds of maximum freshness when purchasing Bomb Seeds. Bomb Seeds extensive collection of strains are very popular, but there are a few strains that impress customers consistently. including,
Kush Bomb
, Ice Bomb, and
Atomic Fem
.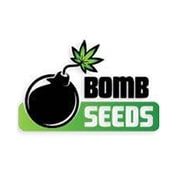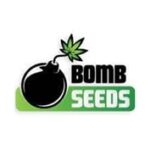 Additional information
| | |
| --- | --- |
| THC Content | 20 – 25% |
| CBD Content | Unknown |
| Genetics | Southern Cali Kush x Big Bomb |
| Breeder | |
| Effect | Body, Calming, Head, Relaxing |
| Flowering Type | Photoperiod |
| Grows | Grows Indoors, Grows outdoors |
| Medical Conditions | Stress |
| Medical Properties | Yes |
| Pack Size | 10 Seeds |
| Sex | Regular |
| Variety | Indica / Sativa |
| Yield | High |