Widow Bomb Regular Seeds – 10
$26.75
In stock


Description
Widow Bomb Regular Seeds – 10
How do you improve on a classic? We have with Widow Bomb! We crossed a vigorous White Widow father with Bomb #1 and then crossed it back with a White Widow mother. The result was outstanding.
Widow Bomb maintains the power White Widow is known for and by crossing it with Bomb #1 we have improved yield, strength and taste.Widow Bomb produces large diamond white crystalline buds that are both denser and more compact than original White Widow. Huge resin producing glands cover the plant with trichomes which spread right down onto the shade leaves making it look like it has been in the middle of a blizzard.
Where White Widow can often be quite wispy, Widow Bomb stays much more compact making it much easier to grow. Widow Bomb has a bigger yield and better taste while maintaining an exceptionally high level of THC (+20%) which will undoubtedly blow you away!!!
Buy Widow Bomb Regular Seeds – 10 Cannabis Seeds by Bomb Seeds at Coffee Shop Seeds today and start earning your loyalty reward points
Brand
Bomb Seeds
Bomb Seeds are organically cultivated in the Netherlands. All batches are frequently tested for optimum superiority and uniformity. All Bomb Seeds are then hand selected to ensure maturity and viability. Bomb Seeds genetics are fully stabilised and bred for comprehensive genetic consistency, guaranteeing all strains and traits breed true in every plant. If strength, power, quality and yield are combination's you are looking for, then Bomb Seeds cannabis seeds are for you. Their genetics are growing in popularity in Europe at a rapid rate and they are fast becoming one of the most reputable breeders in the Netherlands. With a huge range you will find something for everyone at Bomb Seeds including -  
indicas
,
 sativas
, medical varieties, autoflowering varieties, and more. Their selection process combines the best traits from world famous strains and the characteristics of their home grown strains. This makes for a truly explosive final product – hence the name Bomb Seeds. During vigorous batch testing under strict, optimum conditions, their cannabis seeds must achieve a 95% germination rate before they are selected to go on general sale. On top of this Bomb seeds are stored in commercial refrigerators maintained at a constant temperature of 6 degrees centigrade. Controlling temperature and humidity ensures customers get their cannabis seeds of maximum freshness when purchasing Bomb Seeds. Bomb Seeds extensive collection of strains are very popular, but there are a few strains that impress customers consistently. including,
Kush Bomb
, Ice Bomb, and
Atomic Fem
.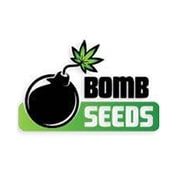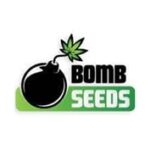 Additional information
| | |
| --- | --- |
| THC Content | 20 – 25% |
| CBD Content | Unknown |
| Genetics | White Widow x (Bomb #1 x White Widow) |
| Breeder | |
| Effect | Body, Head, Strong |
| Flowering Time | 56 – 70 days |
| Flowering Type | Photoperiod |
| Grows | Grows Indoors, Grows outdoors |
| Pack Size | 10 Seeds |
| Sex | Regular |
| Variety | Indica / Sativa |
| Yield | High |