CBD Botanic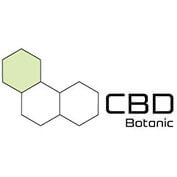 CBD Botanic is a venture made up of a small group of specialists. Each with decades of experience in the cannabis seed industry. Based in Spain, CBD Botanic are leading the way in research and are pioneers in the analyses and development of pure CBD genetics. Categorised as strains with concentrations of 8% CBD and less than 0.6% THC. All of the strains available are guaranteed to hold these percentages.
CBD Botanic have vigorously tested all of their strains and they believe that they all have;
anti-emetic, anti-convulsant, anti-psychotic, anti-inflammatory, anti-oxidant, anti-tumoral and anti-depressive properties.
Each of their strains comes with a detailed laboratory analysis report specifying its unique cannabinoid content.
CBD Botanic's library are all medical interpretations of classic strains. Their CBD Bubba Kush with CBD content of 8%. The legendary flavours of Bubba Kush remain but the their CBD version can help with medical conditions such as Cancer, Inflammation and Muscle Spasms. Another of their popular strains, Somango CBD again, has a high CBD content of around 8% and is a perfect strain for medical conditions such as Anxiety and Depression. CBD Botanic not only have a large number of CBD-rich strains, they also create various products that are essentials for the medical cannabis market.
No products were found matching your selection.