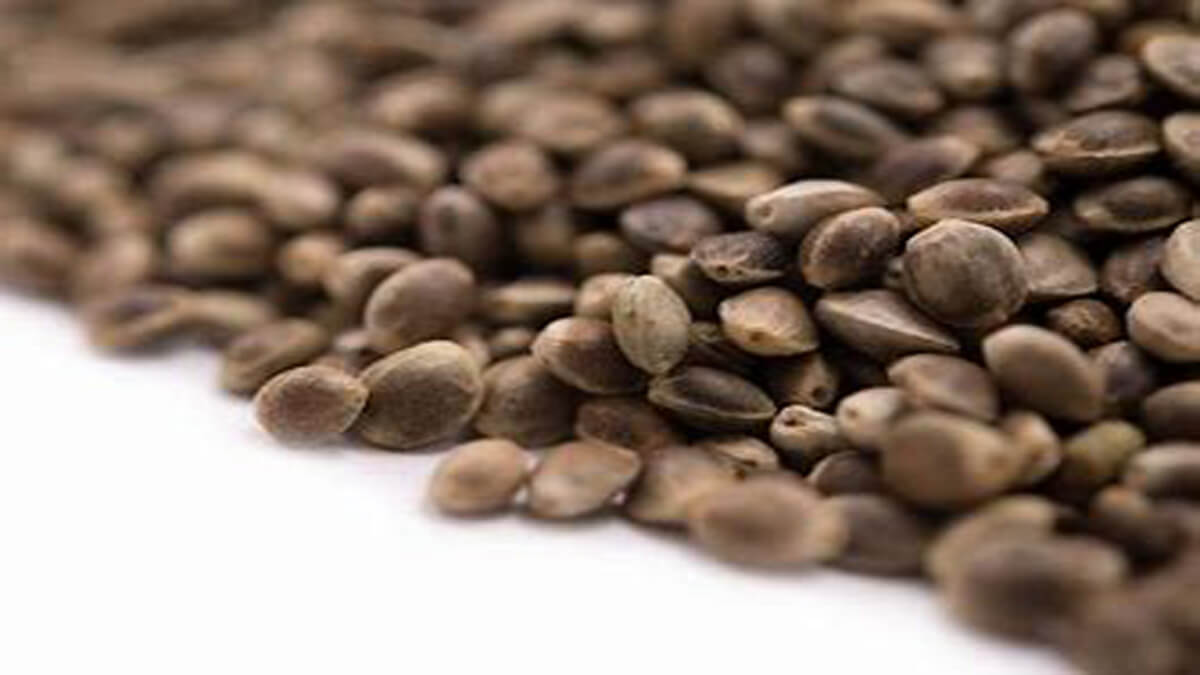 5 Great Health Benfits of Hemp Seeds & How to Eat Them
When we talk about the best supplements in the world, people often think along the lines of multivitamin capsules or miracle tablets that promise to ward off diseases. However, the best way to get the nutrients you need may be to add more natural products that are high in certain nutrients to your daily diet.
Of all the products you can use, hemp seeds are one of the best you can find! In this article, we'll talk about the health benefits of hemp seeds and how you can incorporate them into your diet. That said, let's get to it.
WHAT ARE HEMP SEEDS?
Hemp plants are a strain of the cannabis family called cannabis sativa. They grow incredibly quickly and can be refined to make numerous products, including CBD oil, e-liquid, and of course, the seeds can be harvested and eaten. Unlike the other members of the cannabis family, hemp produces a minute amount of THC, which means that it has no psychoactive properties. The concentration of THC in the seeds is even lower; therefore, you can rest assured that consuming hemp seeds won't make you high in any way.
HOW DO I CONSUME HEMP SEEDS?
You can eat hemp seeds in the same way you would eat pine nuts, sunflower seeds, and pumpkin seeds. They have a thin outer shell that covers a soft, white, and creamy flesh called "hemp heart." The heart can be ground up and mixed with milk or warm water, like oatmeal. It can also be pressed to make concentrated hemp oil for consumption.
THE HEALTH BENEFITS OF HEMP SEEDS:
1. EXTREMELY NUTRITIOUS FOOD SOURCE
Hemp seeds contain incredible amounts of protein, omega-3, and omega-6, which means that they are good for your muscles and brain function. 18% of the seed is comprised entirely of protein, which makes it one of the most protein-rich plant-based products out there. Hemp seeds also contain arginine, which can help combat the symptoms of inflammation such as redness, irritation, and swelling. There are many other nutrients, such as iron, zinc, and Vitamin C, that will help promote your general well-being as well.
2. PREVENTING HEART DISEASE
It may be too early to say so, but hemp seeds have the potential to help reduce the risk of heart disease in the elderly. The complex amino acids in the seeds can help dilate blood vessels and promote healthy circulation. They can also help get rid of the cholesterol in the walls of your blood vessels, which in turn helps reduce the risk of cardiovascular issues.
3. REDUCING THE SEVERITY OF PMS AND MENOPAUSE SYMPTOMS
PMS is a problem that practically every woman has to deal with every month. Many ladies report that their quality of life plummets when their period comes. Hemp seeds can regulate hormone production to reduce the severity of the pain and regulate the mood swings. The seeds are rich in gamma-linolenic acid (GLA), which can help to minimize the effects of prolactin, which is a major contributor to the severity of PMS symptoms. If you are in menopause, hemp seeds can also help reduce the intensity and frequency of mood swings as well as other mental and physical conditions that come with it. These combined benefits make hemp seeds the best supplement for females.
4. AIDING DIGESTION
Another great health benefit of hemp seeds is that it contains a high amount of dietary fibre that can help to clear the digestive tract. Eating hemp seeds regularly can promote healthy digestion and detox your intestines to improve your health and overall well-being.
5. HELPING TO COMBAT SKIN DISEASE
Hemp seeds contain a high level of vitamins and other nutrients that can give your skin a natural, healthy glow. They can also bolster your immune system, which can help combat conditions such as skin irritation, itchiness, and overall dryness of the skin.
If you're looking to buy hemp seeds, Coffee Shop Seeds is your best option. Get in touch with us today to see how we can help.